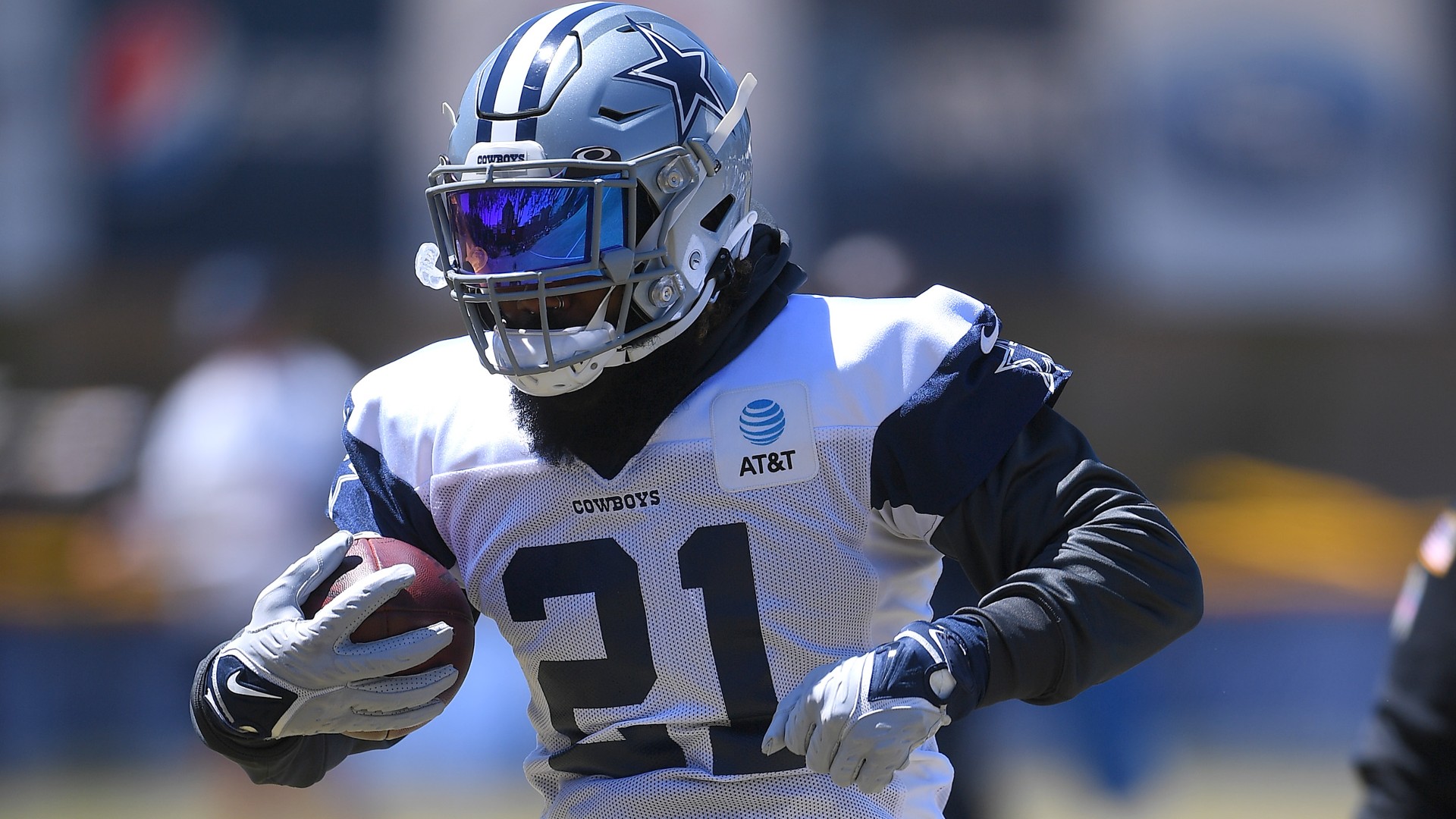 There's no better team than the Cowboys to be the latest NFL subject of HBO's "Hard Knocks". The training camp documentary series is enjoying its 16th season in 2021 and where there's Dallas, there's always drama.
No team has appeared on "Hard Knocks" three times until now the Cowboys, who also were featured in the 2002 and '08 editions. A lot has changed for the franchise in the 13 years since the most recent appearance, but there's no question Jerry Jones' team remains America's most polarizing team.
So long Quincy Carter and Emmitt Smith. Goodbye Pacman Jones and Felix Jones. The new stars from Oxnard to "The Star" are now headlined by Dak Prescott and Ezekiel Elliott.
Just in case you miss any of the five new-season episodes on HBO or HBO Max, here's where you can get a recap of each episode, including the teaser trailers.
MORE: How to watch, stream "Hard Knocks" with the Cowboys
Hard Knocks Episode 1
The show wastes no time in looking back on the worst nightmare for Cowboys fans in 2020 — Prescott suffering his scary season-ending ankle injury against the Giants. The quarterback shares his surgical scars and relives the painful emotions. Then we see him step back on the practice field, declaring his season of adversity would be replaced by a season of triumph — just in time to roll the opening credits.
Prescott does a little dance with Elliott back in camp in Oxnard, which is now packed again with Cowboys fans in Southern California. Jones gets emotional himself thinking about how difficult the past year has been to get back to this point. The action goes back to Prescott, throwing perfect passes and moving well, before Dallas' coaching staff thinks he's doing too much too fast.
The focus flips to Prescott's tight friendship with Elliott, forged from being backfield mates since the 2016 draft and fortified by celebrating July birthdays within a week of each other. As Elliott is talking about this, Prescott knocks on the door, only to have it slammed back in his face so he doesn't see the gift box Elliott got for him.
Zeke continues to mess with Prescott by taking his bicycle — the Cowboys' preferred mode of transportation around camp — for a joyride. The slimmer Elliott is determined to rebound from a rare shaky season in which he had some trouble holding on to the ball. He's OK letting go of the handlebars instead.
Liev Schreiber gets to make a punny narration joke about "getting cut," with the action turning to Cowboys special teams coordinator John "Bones" Fassel — without getting snippy — telling the players about how his vasectomy worked, complete with Vas Deferens references.
While the excitement over Prescott's return is curbed by a shoulder strain that keeps him out of practice, the attention turns to the defense, with first-round linebacker Micah Parsons getting the rookie spotlight. Cue up the hype montage, including his speedy pursuit of Elliott and a camp interception.
There's a bit more drama with Prescott staying out on the field too long, as coach Mike McCarthy prefers he sits out and checks out his shoulder. Head athletic trainer Jim Maurer recommends to the coaches and Jones that Prescott not try to force any throwing for a while. Jones responds by shaking extra salt onto his breakfast sandwich, which appears to be a McGriddle.
McCarthy introduces the "Mojo Moment," looking for players who show a certain confidence and charisma in camp, inspired by an Austin Powers film clip. Fans find the moment to wish Prescott a happy birthday on July 29. Zeke presents him with a cake, which is promptly served straight on Dak's face. Prescott gets to open his gift from Elliott, which is a fancy new studded suitcase made for more stylish road trips.
There's even more McCarthy, reminding the Cowboys he won a Super Bowl with the Packers and about his strong Pittsburgh roots. His parents are front and center in Canton, Ohio, for the team's preseason opener against Pittsburgh. The offense is without Prescott and Elliott, giving Parsons free reign to be the star of the night on defense. Parsons' only disappointment is not getting a chance to play more.
After a few obligatory game highlights, it's Schreiber closing with a hard-knockery monologue about what defines the Cowboys in camp, making it hard to believe this is the same guy in the Mattress Firm ads.
Hard Knocks Episode 2
(to be released Tuesday, Aug. 17, 10 p.m. ET on HBO, HBO Max)
Hard Knocks Episode 3
(to be released Tuesday, Aug. 24, 10 p.m. ET on HBO, HBO Max)
Hard Knocks Episode 4
(to be released Tuesday, Aug. 31, 10 p.m. ET on HBO, HBO Max)
Hard Knocks Episode 5
(to be released: Tuesday, Sept. 7, 10 p.m. ET on HBO, HBO Max)
Hard Knocks schedule 2021
| | | |
| --- | --- | --- |
| Episode | Air date | Channel/Stream |
| Episode 1 | Aug. 10, 10 p.m. ET | HBO, HBO MAX |
| Episode 2 | Aug. 17, 10 p.m. ET | HBO, HBO MAX |
| Episode 3 | Aug. 24, 10 p.m. ET | HBO, HBO MAX |
| Episode 4 | Aug. 31, 10 p.m. ET | HBO, HBO MAX |
| Episode 5 | Sep. 7, 10 p.m. ET | HBO, HBO MAX |