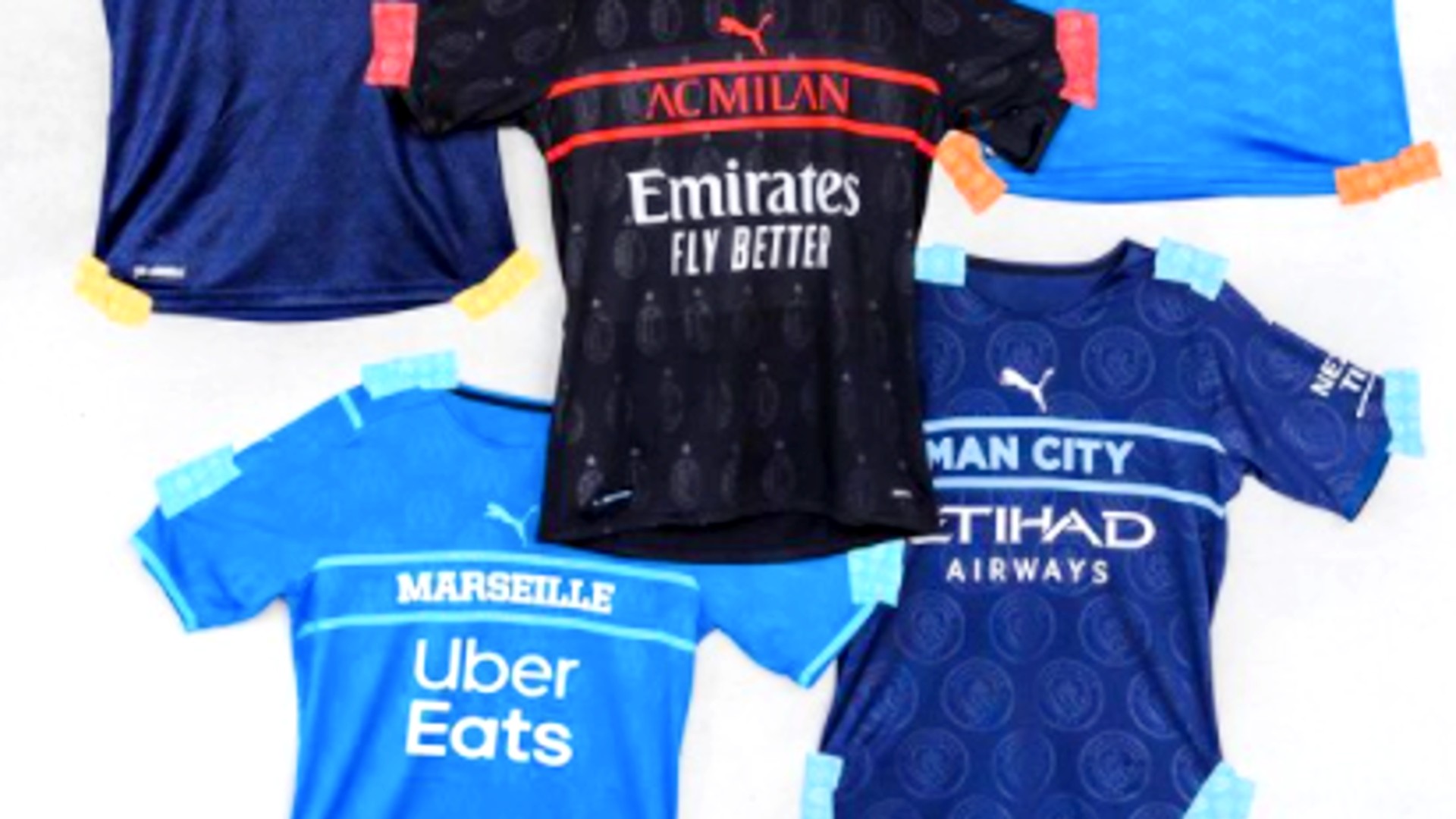 If you're going to "rewrite the rules" with soccer jerseys, it might as well be with the third kits. And Puma definitely went off script with the release of the new shirts for its 10 European clubs in 2020-2021. 
The text-heavy jerseys, which follow a similar template for all 10 clubs, stand out for three reasons: Each team's name across the front, the club's badge showing in a background pattern and not over the heart, and the Puma logo topping the stack across the front. 
The European clubs that will be wearing the new kits are: Manchester City (England), Borussia Monchengladbach (Germany), AC Milan (Italy), Valencia (Spain), Marseille (France), Stade Rennais (France), PSV Eindhoven (Netherlands), Fenerbahce (Turkey), Shakhtar Donetsk (Ukraine) and FC Krasnodar (Russia).
Here are the images of all 10 shirts, followed by the initial fan reaction: 
Manchester City
AC Milan
Borussia Monchengladbach
Marseille
Valencia
PSV Eindhoven
Stade Rennais
Shakhtar Donetsk
FC Krasnodar
Fenerbahce
Puma released the kits via a jersey unveil show for each of the kits on YouTube:
As can be expected when the design change is this dramatic, the fans' immediate reaction was not necessarily favorable: